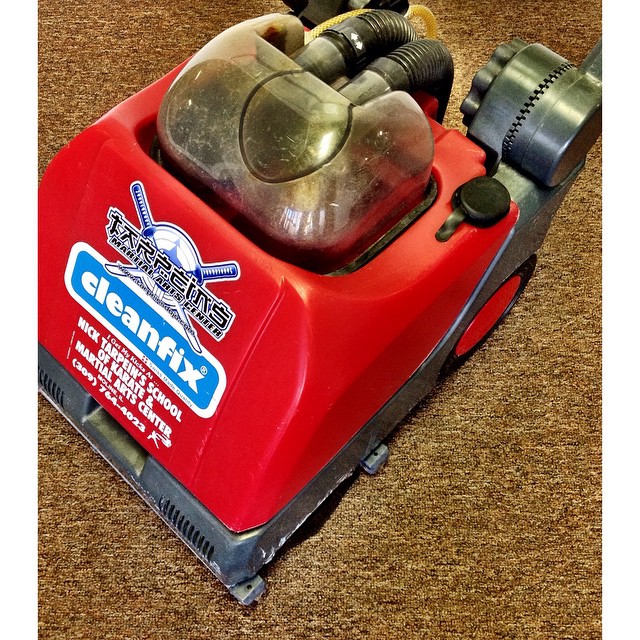 Let's talk about clean mats and flooring! Over the year of my training I have trained on many styles of flooring. Everything from old school wood floors to spring loaded platform mats.
They all have their place in the world of martial arts. Being part of one of the best styles of martial arts Brazilian Jiu Jitsu, flooring and mats are a BJJ'ers best friend. I myself have two brands at each of my academies. Swain Mats in my Moline Illinois academy and Zebra Mats at my Bettendorf Iowa academy. Let me just say I enjoy the feeling of each but they both feel different. Swain mats are softer feeling and have more give, but are also older. My Zebra mats are firmer and have a faster feeling on the body with training in Brazilian Jiu Jitsu. Both are great in my opinion, and over the years both company's have made smooth version and economical priced mats.
Now for the important part. Cleaning the mats! I myself have been to many academies and noticed the mats and training area are not the best kept as far as cleanliness. In fact some have been so bad I was a little worried I catch and nice fungus during my training. I am amazed at how many schools/academies say they are professional and yet the whole place looks like a college party house. I understand I may have walked in on an off day from cleaning, but let's not fool anyone. When a place is dirty you can tell if it's been this way for a while. So when I visit a place that is unkept it makes me realize how I need to be on top of my game at academies.
This is why I bought two floor scrubbing machines for each academy. This little gem makes the place smell great, also does a superb and efficient job at cleaning the matted area and restrooms. This machine keeps the clean and dirty water separate, it's way faster and all around does a better job than a mop and bucket style of cleaning. By using the proper disinfectant it cuts down on all the bad skin rashes and irritations associated with grappling and Brazilian Jiu Jitsu. If your academy has on of these, it would seem like the owner takes pride in his or her academy. See you on the mats! #tarpeinsdojo.com #respect #bjj #bjjmeme #whitebeltbjj #jiujits